We're very sad to announce that this August there will be no Ceuvel Swing Camp.
Hope to see you all in 2023!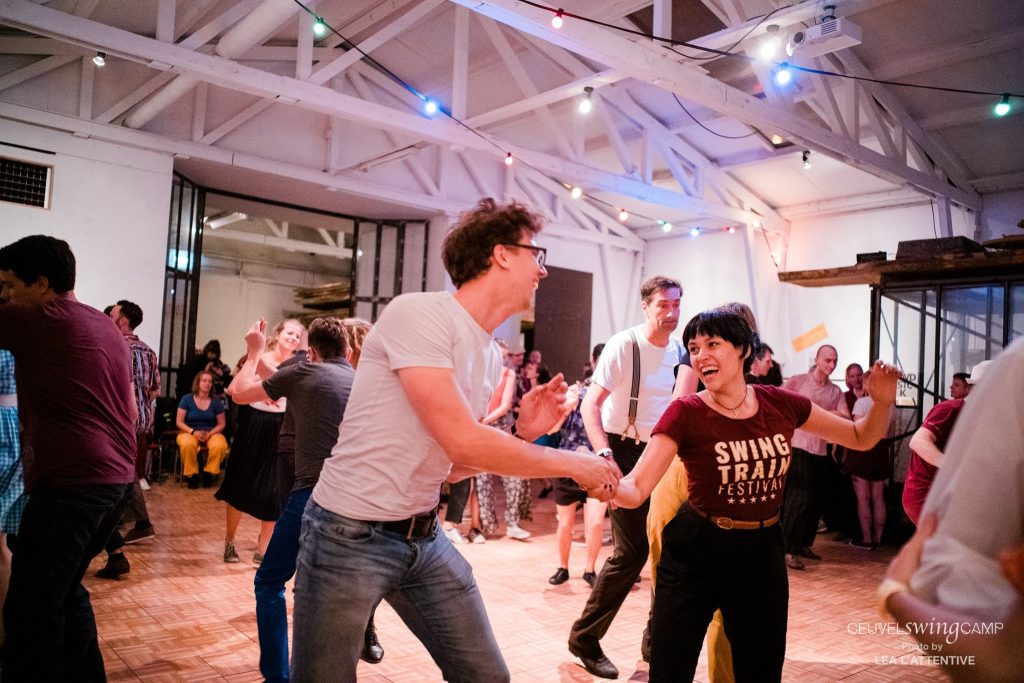 Ceuvel Swing Camp
Ceuvel Swing Camp is a three-day Lindy Hop festival in Amsterdam. With private classes, group lessons and plenty of practice space we offer the ideal mix to improve on your Lindy skills – whether you lead, follow or switch. Ceuvel Swing Camp is renowned for its open, inclusive and personal atmosphere, so you can dance your way!
Summary
The main feature of Ceuvel Swing Camp is that every participant gets a private class. Please read that again: a private class for every participant. In addition, we have:
Switch classes at two levels: beginners and advanced
Levelled Lindy hop group classes and theme classes for all levels
The opportunity to work on both roles by registering to lead in one of the levelled classes and follow in the other, if you choose to.
Five nights of parties, with lots of live music
Everything in walking distance from sustainable hub de Ceuvel
Mix & Switch (Switch Mix & Match)
Lunch and dinner all together
News
Registration Ceuvel Swing Camp 2020 opens April 4th
Published on March 13, 2020
The registration for Ceuvel Swing Camp 2020, that will take place from August 20 – 24, will open in the first week of April. We have selected the best local bands and friendliest teachers for you. Do you already know who you want your private class from?