---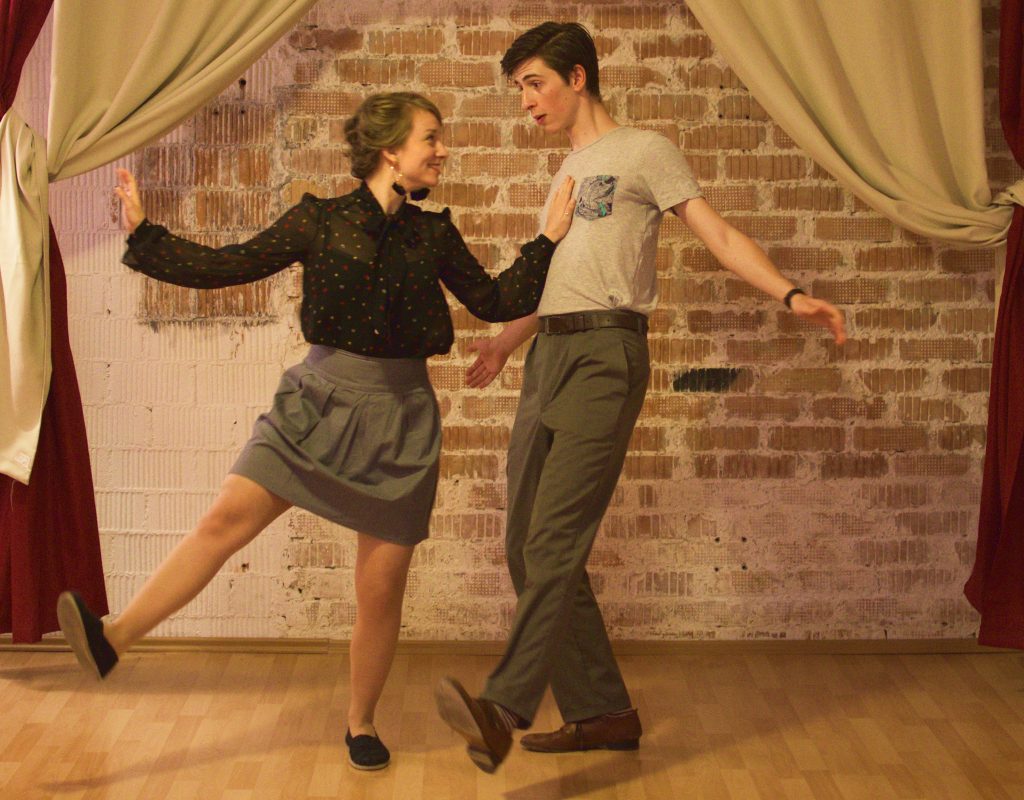 Jule and Areski first bumped into each other at the 2014 edition of the Chase. She loved how immensely reactive he was in the partnership while still having this playfulness in the dance; he loved how grounded she would be, inspiring new shapes and aesthetics by dancing them in perfect rhythm.
When I started dancing, I dropped everything else. It felt like I was meant for this dance. After only a few weeks, I was taking 6 classes a week, and training on my own and with partners as often as I could. Soon, I started teaching. My experience as a sailing instructor gave me good foundations for understanding what is needed when, and how to express it.
Hungry for more, I also did short studies of ballet, modern dance, jazz dance, hip hop and tap dance. Increasing my knowledge on different kind of movement and body awareness helped me understand what I want my movement to be, and in which ways I can interpret the music and rhythms that I hear.
As a teacher, I want to inspire the same way the dance inspires me. Making techniques, concepts, shapes, movement accessible and breaking them down in a way that students can see immediate results.
---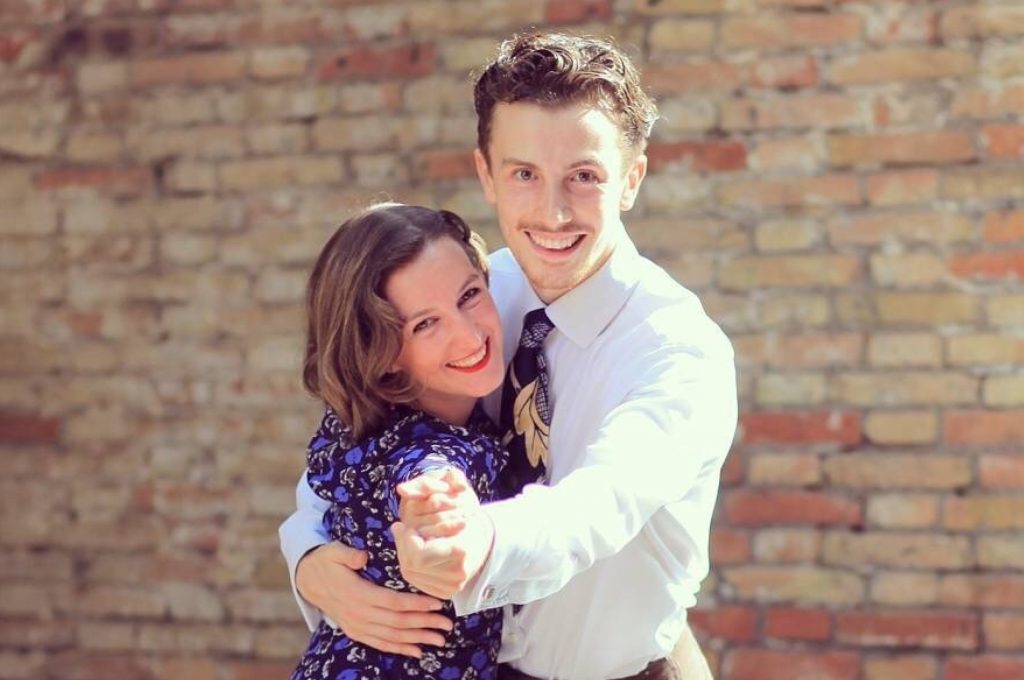 Ari and Simon are an elegant, athletic and playful partnership. Their dance is based on a strong respect of the music and of each other as dancers. They are touring, teaching weekend workshops, competing across Europe and the rest of the world.
Ari has always been dancing, since she was little. After finishing her degree in classical and contemporary dance, she worked and travelled with various prestigious theatres and shows across Europe. Simon's history with swing dance has always been a global one. Since the beginning, Simon has always been travelling with dance, teaching and competing internationally. His love of dance is ever increasing! He loves the music and is passionate about contributing to the growth of the global Swing community.
---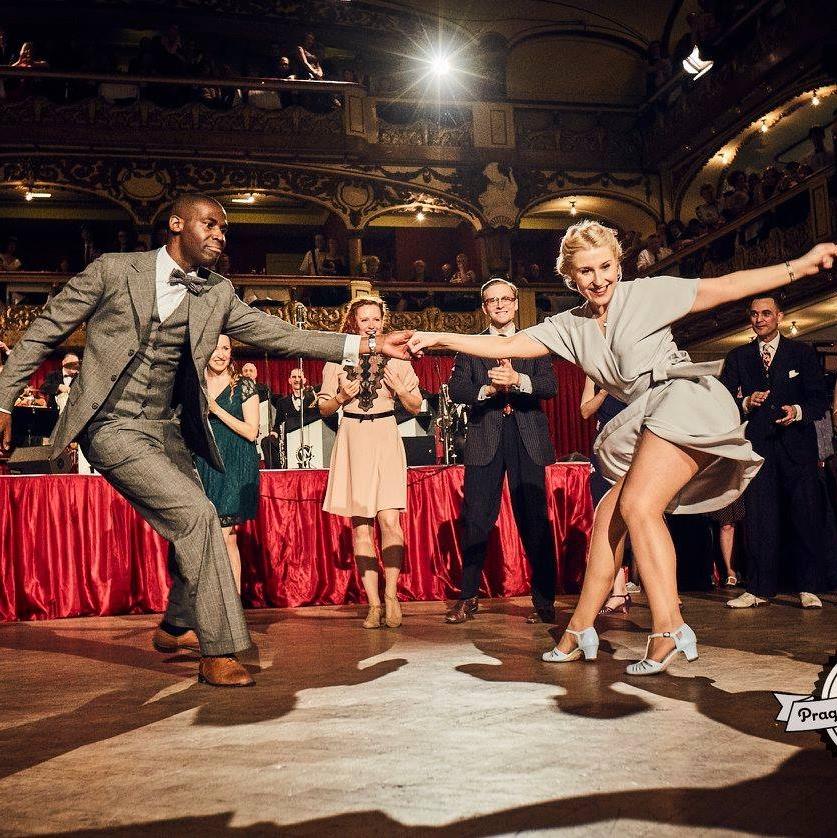 Joseph & Charlotte are currently two of the UK's busiest swing dance teachers of vintage dances such as the 1940s Lindy Hop, 20's Charleston, Black Bottom, Blues and Authentic Jazz, inspiring people with their fun, high energy classes.
Having learnt from, inspired by and worked with some of the 1930's old-timers, such as Frankie Manning, Norma Miller and early teachers who revived the Lindy Hop, they specialise in retaining the authenticity of a bygone era, with lots of original moves, but with a modern, technical, historical, informative and a fun singing twist. You leave their classes feeling excited like you've just seen an action movie.
---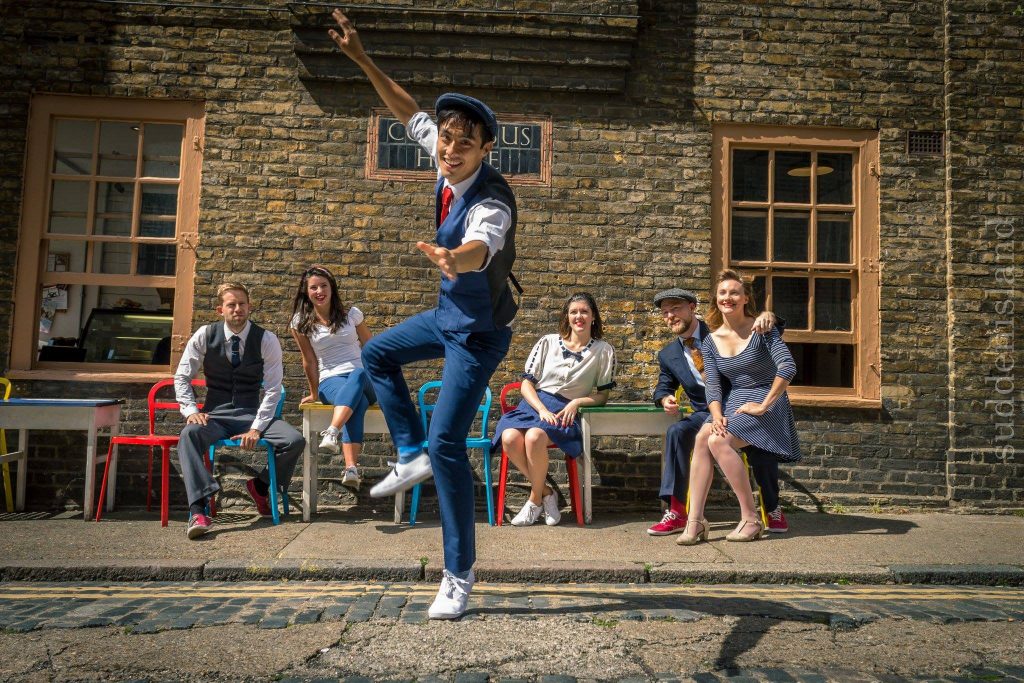 Jeff is a true advocate of switch dancing. His passion for nurturing people to dance whatever role they like has challenged and pushed the London scene to be the wonderful inclusive community it is growing to be.
Practising what he preaches, he is part of the award-winning performance troupe, Brat Pack, both as a Leader and a Follower, and was noticeably the only male follow competing internationally in team events.
He teaches weekly with Swing Patrol and champions the idea of non-gendered dancing from grassroots level, intermediate workshops, and open the minds of seasoned dancers.
Known for his enthusiastic, energetic and cheery nature, Jeff welcomes his students to embrace their individuality and brings out their inner creativity.
---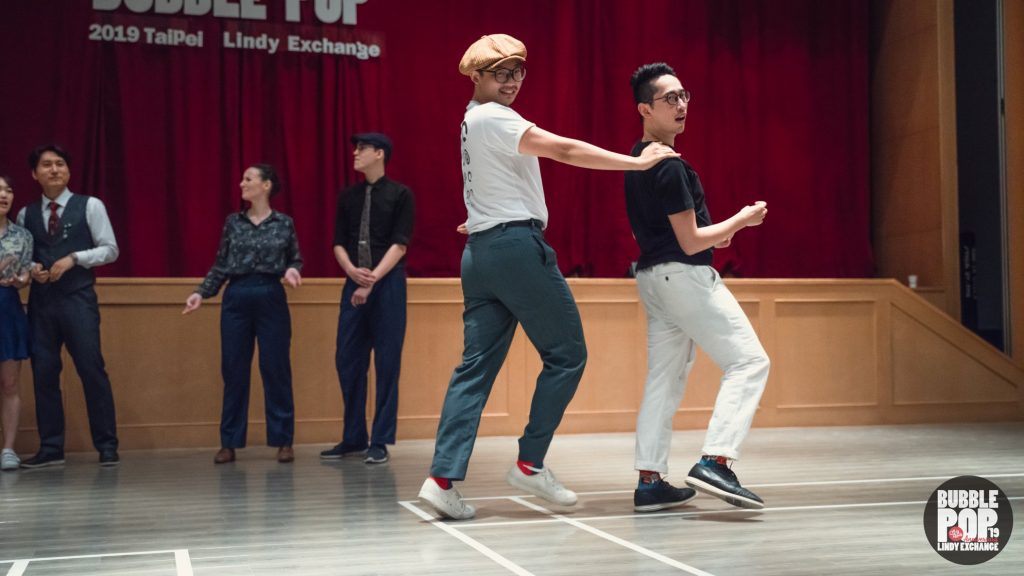 Kai Dun and Jason are born and raised in Taiwan. We started working as teaching partner since 2016 after winning the first price in a Lindy Hop strictly competition in Taipei. Playfulness and fun are the features of our class, and we love to guide and see how the students grow and create their own move, and finally fall in love with this beautiful dance – Lindy Hop! Also, we are the first teachers in Taipei that started SWITCH classes and put switching into the performance in 2018. Well, what can I say? Double roles, double fun, right?
Jason primarily follows and teaches Lindy Hop, solo jazz, and switch dance, dedicated to spreading the equality and inclusiveness of swing dance. Self-expression is what he values the most and nothing makes him happier than being part of other dancers' journey finding themselves in the dance.
Kai Dun Yang, a swing instructor from Taiwan. Danced street dance since 17 years old and first met Lindy Hop in 2012, found the different happiness between solo dance and partner dance with the magic of connection. Keeping dancing, teaching, travelling until now!
---